The trailer concrete pump is a modern concrete construction equipment. This series trailer pump is the small type models for small or rural construction project. Regular models are electric power concrete pump. We can also provide diesel engine concrete pump as your choice. Machine is with double cylinder hydraulic pumping system, capable of delivering crushed stone concrete, stable performance, safe and reliable. It adopts advanced S tube to commutate that can meet the need of fine stone concrete delivery; The glasses plate and cut loop adopt high-hardness and wearing-resistant alloy, having longer services lives; It is equipped with manual centralized lubrication system, which ensures the rotatable components long service lives; It was designed to be extremely simple in structure and operation. It is very compact, durable and versatile enough for the different construction size. It has the function of reversed pumping, so the pipeline block is reduced to the greatest extent.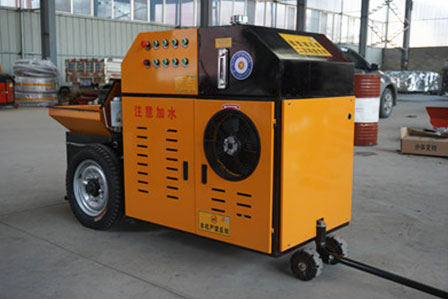 Portable concrete pump is widely applied for the pumping and grouting of the wet ready-mixed mortar, concrete, refractory materials or other similar slurries. If concrete pump is used for pumping concrete, pouring concrete is very important. If pouring is not done timely, the concrete may be piled and accumulated, which result in pumping pressure rising and pipeline being blocked. There is one problem to note before working. If the distance between mixing station and work site is far away, the slump of the concrete must be measured after concrete truck mixer arrived at work site, because the concrete slump will lose after long transporting. Thus will cause difficult for pumping, even pipe blocked. If the loss of slump is too big, water and cement should be added at the same time under the same water/cement proportion.

Concrete pump application, widely used in the construction of some special environment, such as: railway highway tunnels, water diversion hole, culvert, mine, little tunnel construction including water-power engineering, hydropower engineering, slope support, underground construction, foundation grouting and so on. As for concrete pump, different connection types show different advantages and disadvantages. For straight connection, pumping resistance is small, but when pumping to high storey, the concrete may flow backwards easily, so this type is suitable to delivery concrete horizontally or downwards; Usually there are two connection type for your reference. For U connection, pumping resistance is big, but the concrete does not flow backwards easily, so this type is suitable to delivery concrete to high storey. For L type connection, pumping resistance is between the two types mentioned above, but transverse counterforce is big, so the conical pipe should be fastened firmly.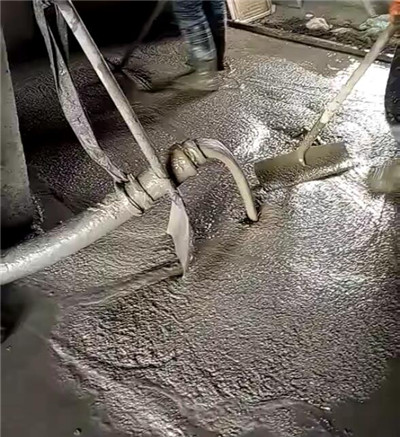 Thanks to our experienced team, we can improve our concrete pumps according to the needs of our customers. We have good research and development capabilities, strict quality control and good after-sales service. We offer 12 months warranty for the machine (main body) from the date of installation finished. Our employees are also capable of providing customers the solutions to the site-specific problems in cooperation with the customers. We are committed to develop new products to meet the customers' need, with the ability to provide the necessary technical support and engineering experience required.