Bentonite mixing machine
We are a professional manufacturer of bentonite mixing machines. Now we have developed a full range of grout mixers with agitators. The volume of the mixer is from 250L to 1500L, and the volume of the agitator is from 650L to 1500L. Our grout mixer has two types of engines, electric engines and diesel engines which can be customized.
Content
The bentonite mixing machine is mainly used for special mixing of the slurry in the grouting construction, and can quickly mix water, cement, bentonite, sand, and other additives. In addition, the grouting machine can also be widely used in water conservancy and electric power, coal, railway, transportation, construction, mining, and other engineering departments.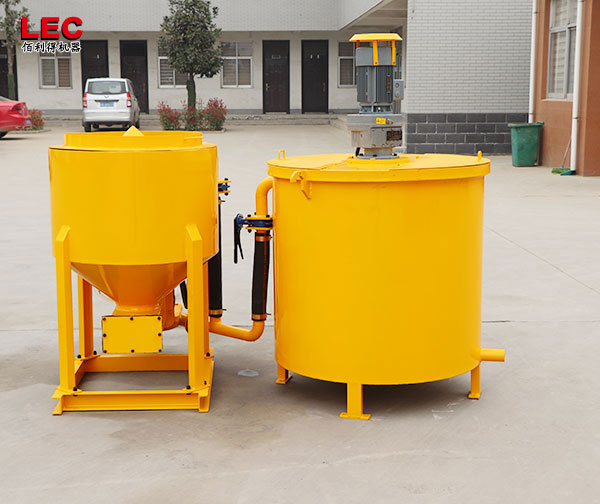 Water, cement, and bentonite are mixed through a high-speed vortex created by a special pump. Once the mixing process is complete, transfer the mixture to a blender. A slow stirring paddle prevents the grout from settling out of suspension and removes any air bubbles in the mixture. The mixer and agitator are switched by butterfly valves.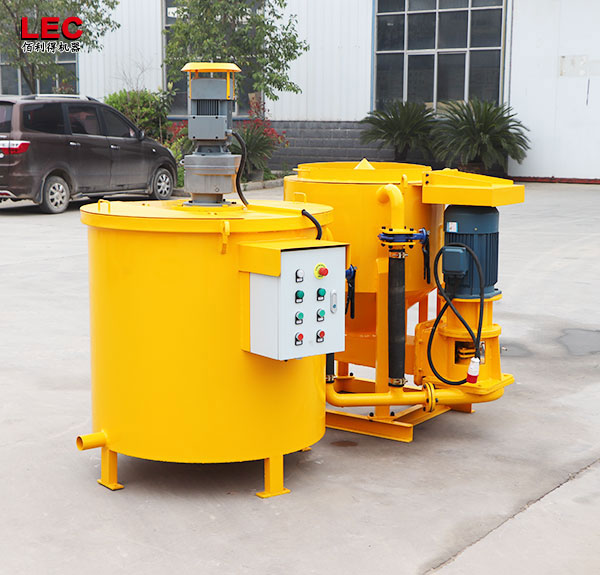 Features of bentonite mixing machine:
Simple structure, easy assembly;
Extremely fast mixing, mixing time just about 1-2 minutes;
Less spare parts, low maintenance. Lower using cost;
Mixer and agitator switch by using butterfly valve, simple to operate.
More Grout Mixer