Hydroseeder for hillside greening
Hydroseeder for hillside greening has high operation efficiency and even spraying, which has become an effective vegetation planting method in highway and railway slope greening, mine greening, desert control, river embankment protection, large-scale green space transformation and other greening projects.
If the planting area is relatively large, water seeding can be completed in a short time. It is very effective on hillsides and sloping lawns, helping to control erosion and planting quickly. The cost of hydraulic seeding is usually lower than that of turf planting, but higher than that of seeding. The results are usually fast, the germination rate is high, the grass grows in about one week, and the grass is pruned and maintained in about 3-4 weeks from the date of application. Fiber mulch can accelerate the growth process by keeping the moisture around the seeds, thus improving the germination rate.
Content
Hydroseeder for hillside greening is driven by two motors. It is an efficient special pump with a strong material-carrying capacity. The engine has good maneuverability and complete supporting facilities. It adopts an electric starting diesel engine. Very simple and convenient.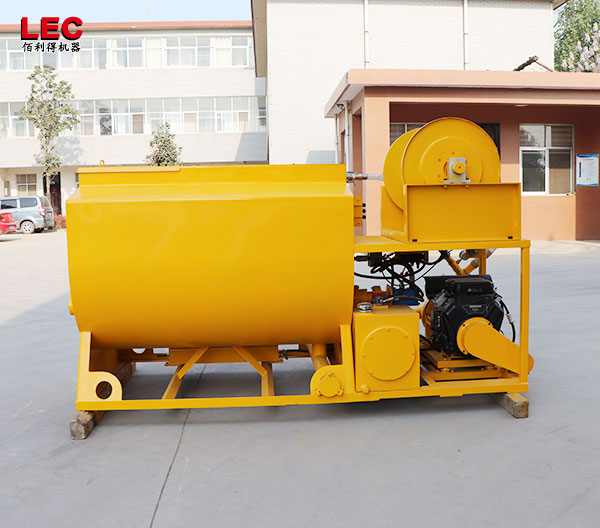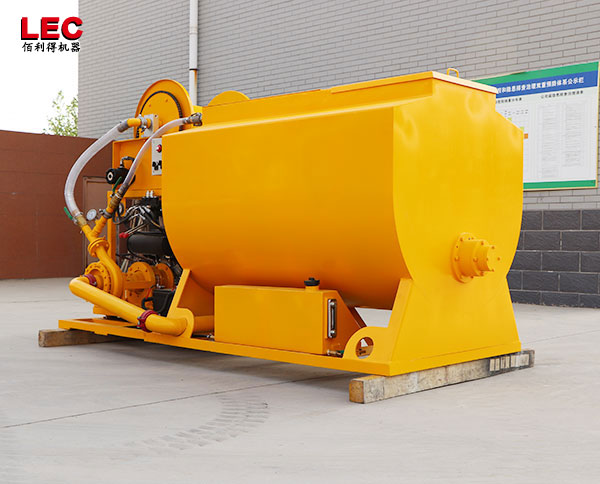 Hydroseeder for hillside greening has a beautiful appearance, compact structure, and reasonable price. Safe and convenient operation. The machine is equipped with a full-function operation panel, an anti-bounce operation platform, and an 80cm detachable guardrail.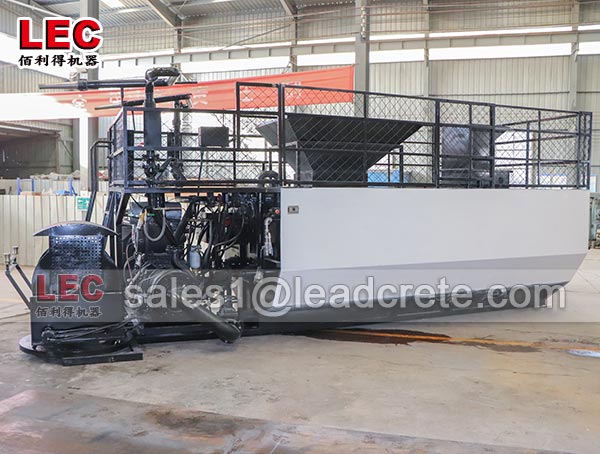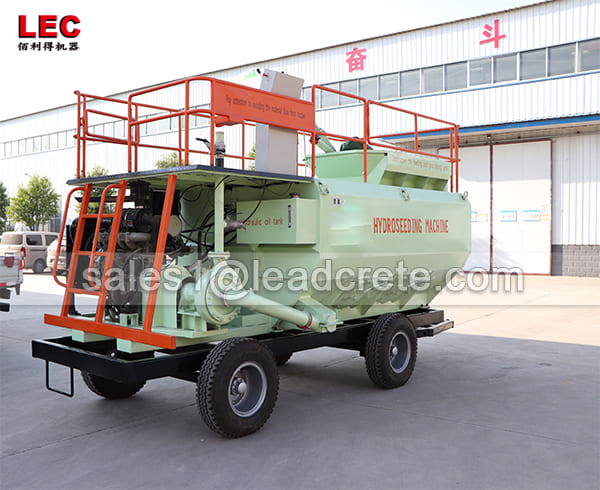 Paddle stirring and circulating spraying are adopted for mixing to make the mixed liquid fully suspended and uniform during spraying.
More Hydroseeder