The grout plant for ground and underground grouting for sale is a mixer, agitator and grout pump in one base. It can precisely mix, pump, monitor, record and control flow and pressure. The control system allows a range of grouts required for field mixing projects.
Grout mixing plant
is mainly used in the preparation of bentonite mortar, cement slurry, etc. , used in roads, railways, hydropower, construction, mines and other ground and underground projects.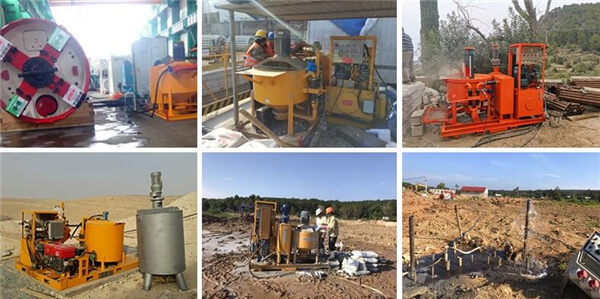 Leadcrete designed and manufactured its own dedicated
grout plants
. These come in all sizes and production capacities. They can be used as cement mixers, bentonite mixers and grouting equipment.
Leadcrete equipment is used in a wide range of applications, including two-component grouting and hydrated bentonite production, to support tunnel diggers (TBM) operations and ground stabilization requirements. The Leadcrete grout plant produces lightweight cellular concrete machine, cement-based grout plant for spray grouting, deep soil mixing, water cut-off injection, mud wall production, and more.
The grout plant for ground grouting combined with grout pumps, agitators, mixers, conveyor systems, weighing systems and control systems, is widely used for continuous cement mixing and grouting in ground and underground engineering, as shown in the following illustration:
Civil engineering - dam foundations, tunnels, mining, earth nails, back-up, ground anchors, cables and rock bolts.
Structure - Building and bridge restoration, foundation stabilization, foundation lifting, soil compaction grout.
Construction - Sealed pavements, roofs and lifting plates.
Oceans - underwater foundations, docks, circuit breakers, coastline foundations.
Mining - tunnel lining, contact grout, shaft waterproofing.
Utilities - housing, waterproof, ramp line grout.
Geotechnical engineering - deep well casings, monitoring wells, sealing and disposal wells.
In order to recommend one suitable type underground grouting plant, please help us to confirm the following points:
1. What project will use the grout plant for, dam grouting, tunnel grouting or other?
2. What is the pressure do you need?
3. What is the output do you need?
4. Would you like the grout plant with electric motor or diesel engine? If want the grout plant wok with electric motor, also please confirm the voltage in the worksite.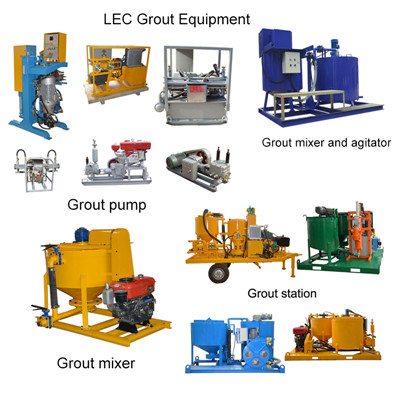 Any question or any demands on the
grout plant for ground and underground grouting
, please contact us without any hesitation, once confirm the detailed needs on the colloidal grout plant, better solution will be offered to you at first time. Contact us now for more information for your grouting business now, please email us at
sales@leadcrete.com