The LHS0217PT hydroseeder is equipped with a heavy-duty 2000L (500 US gallon) polyethylene tank. With one tank full, this unit can cover approximately 6600 square feet. The tower gun has a spray distance of approximately 28m and comes with three nozzles: one wide hydroseeding nozzle, one straight distance nozzle, and one trim nozzle. It is specifically designed to efficiently spray a mixture of seeds, mulch, fertilizer, and water onto the desired area, promoting effective vegetation growth and erosion control.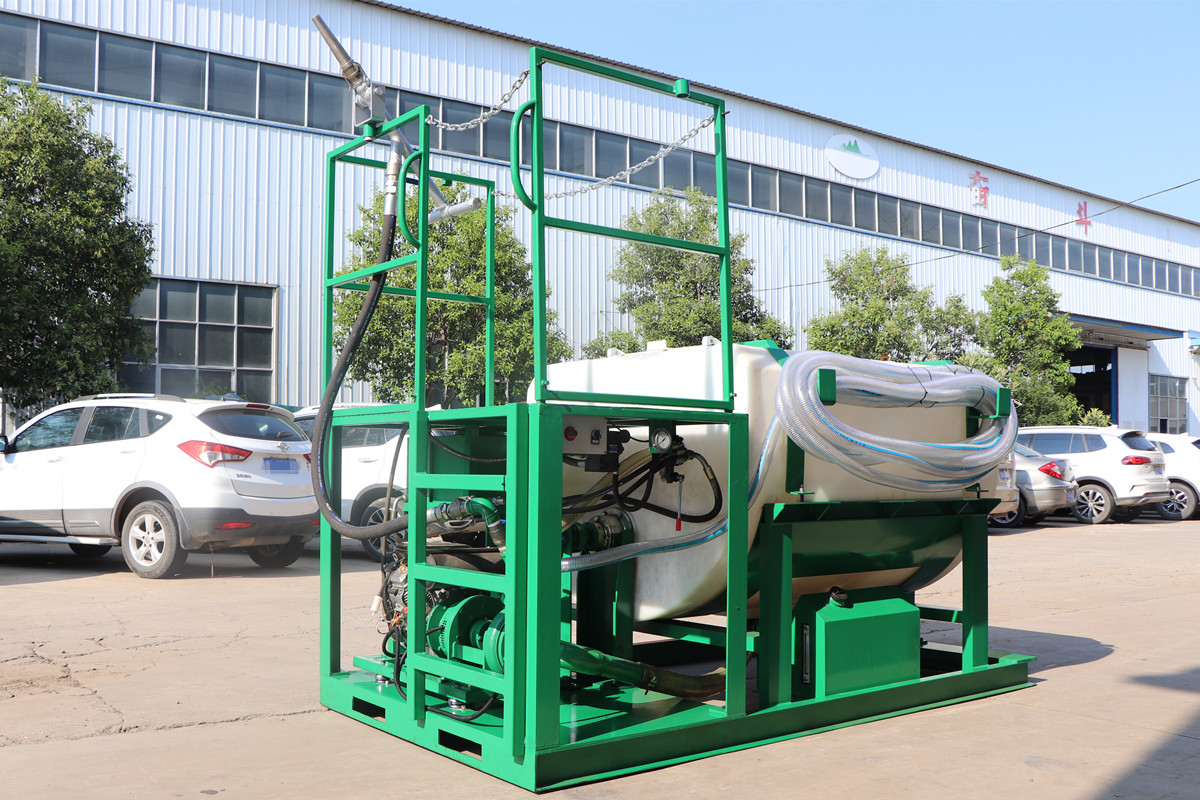 The LHS0217PT mechanical-agitated hydroseeder with polyethylene tank is an ideal machine for spraying difficult materials and heavy slurries. It combines the best features of both jet and mechanical hydroseeders. The aggressive paddle agitation allows you to load full bales without the need to break them up and enables quick mixing of thick hydroseeding materials.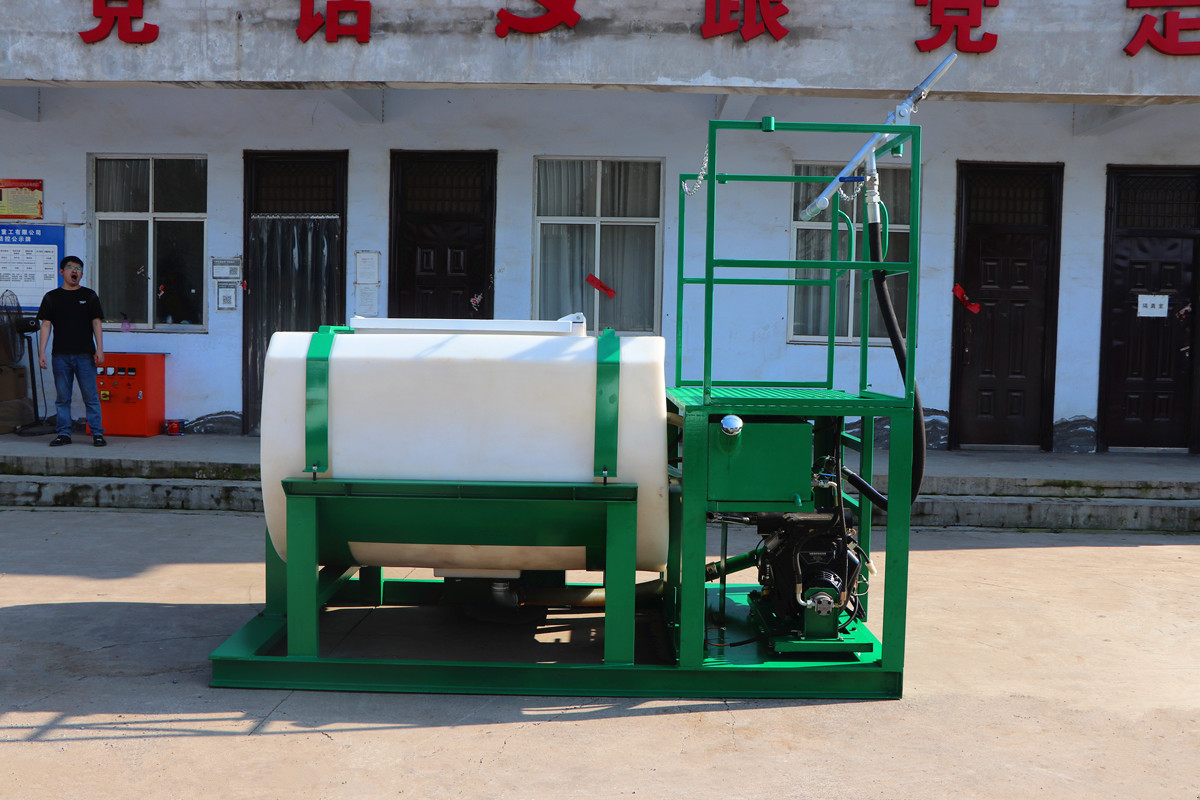 This LHS0217PT hydroseeder for sale features a 23 H.P. BRIGGS STRATTON gasoline engine made in the USA, which is directly coupled to a 3" x 1.5" high-volume, high-pressure centrifugal pump and an oil gear pump that drives the aggressive mixing paddle. The platform and tower gun are included as standard equipment. Additionally, it comes with 60m of DN32 hose with free-flow couplings mounted on hose holders on the side of the tank.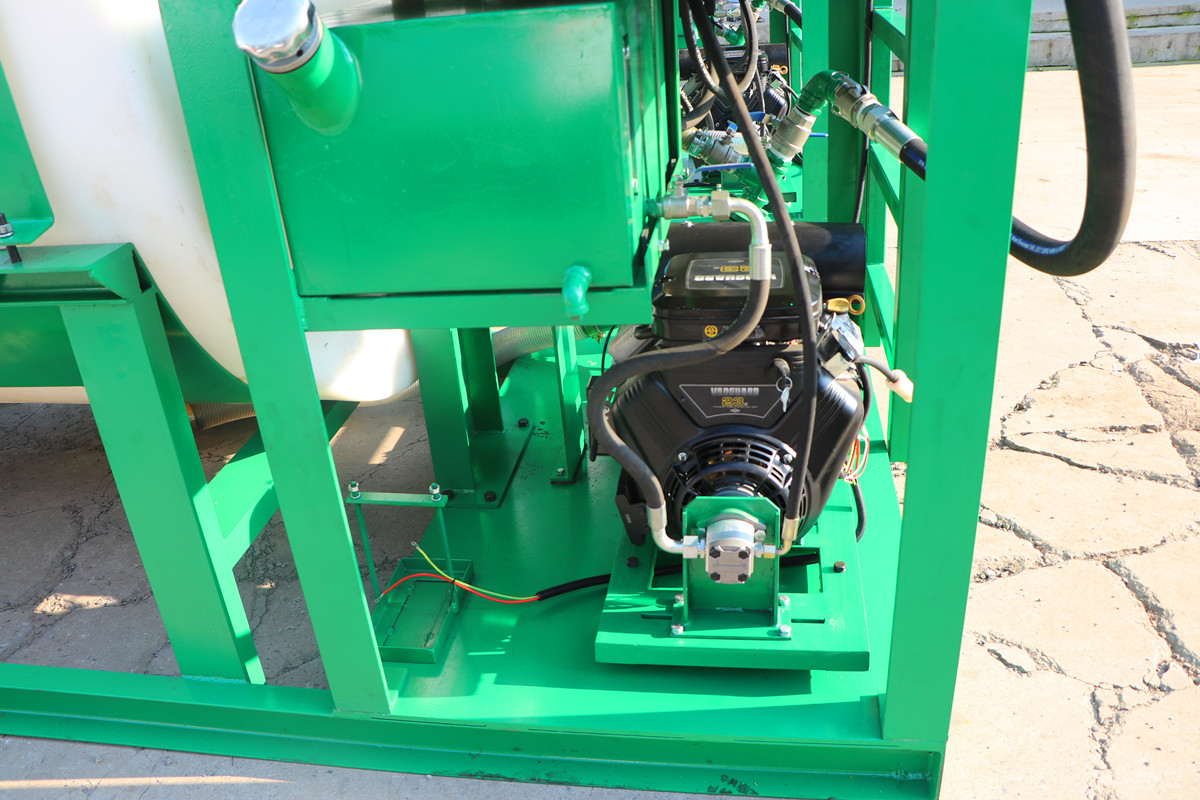 The polyethylene tank used in the hydroseeder ensures rust resistance. The 2000L hydroseeder is equipped with a polyethylene tank that guarantees durability, corrosion resistance, and easy cleaning. The tank serves solely as a carrier for the slurry, with the bearings and agitator shaft fully supported by heavy structural steel supports. This design ensures that there is no stress on the tank, and the entire mixing system can operate even without the tank. It is a long-lasting mixing system with minimal maintenance requirements.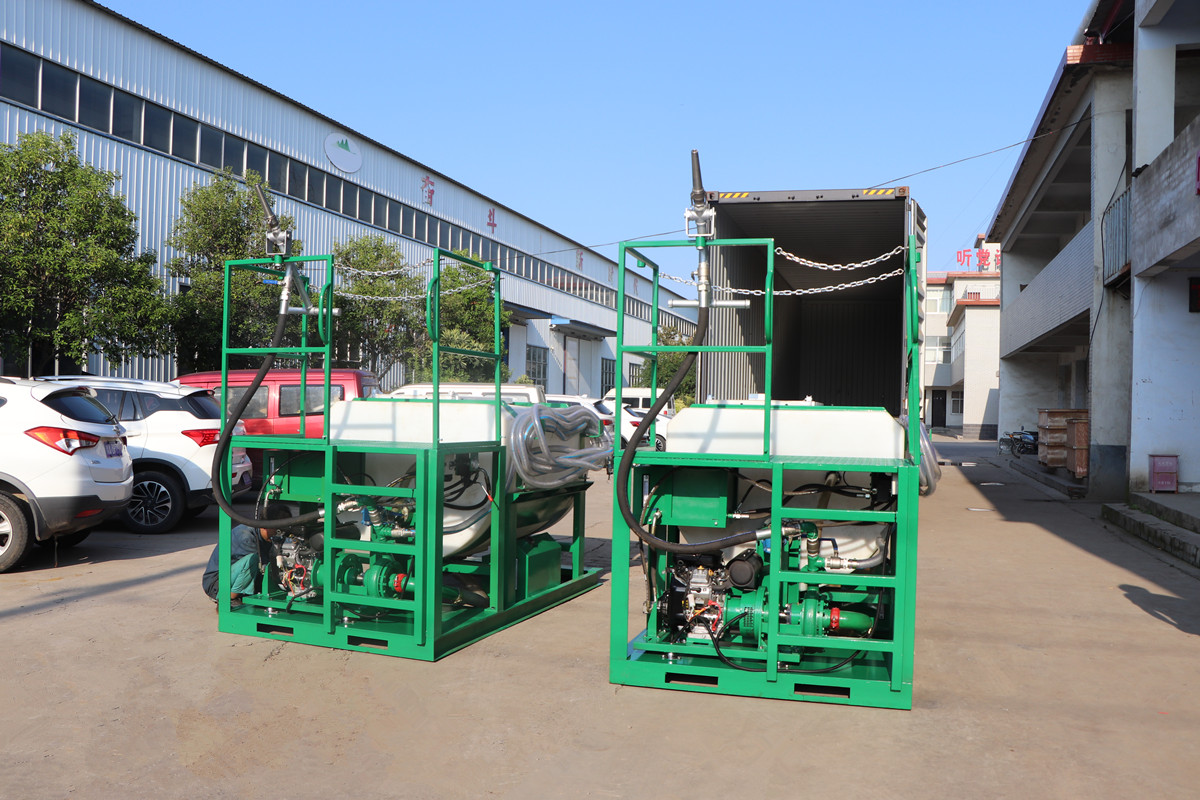 Our LHS0217PT hydroseeder with polyethylene tank is suitable for various applications, including lawn repair, landscaping projects, residential lawns, parks, gardens, sports fields, nurseries, and more. It is a versatile and powerful machine capable of handling a range of hydroseeding tasks. With high working efficiency and uniform spraying, the hydroseeder has become an effective vegetation planting method in greening engineering, such as highway and railway slope greening, mine greening, desert treatment, river embankment protection and large-scale green space reconstruction.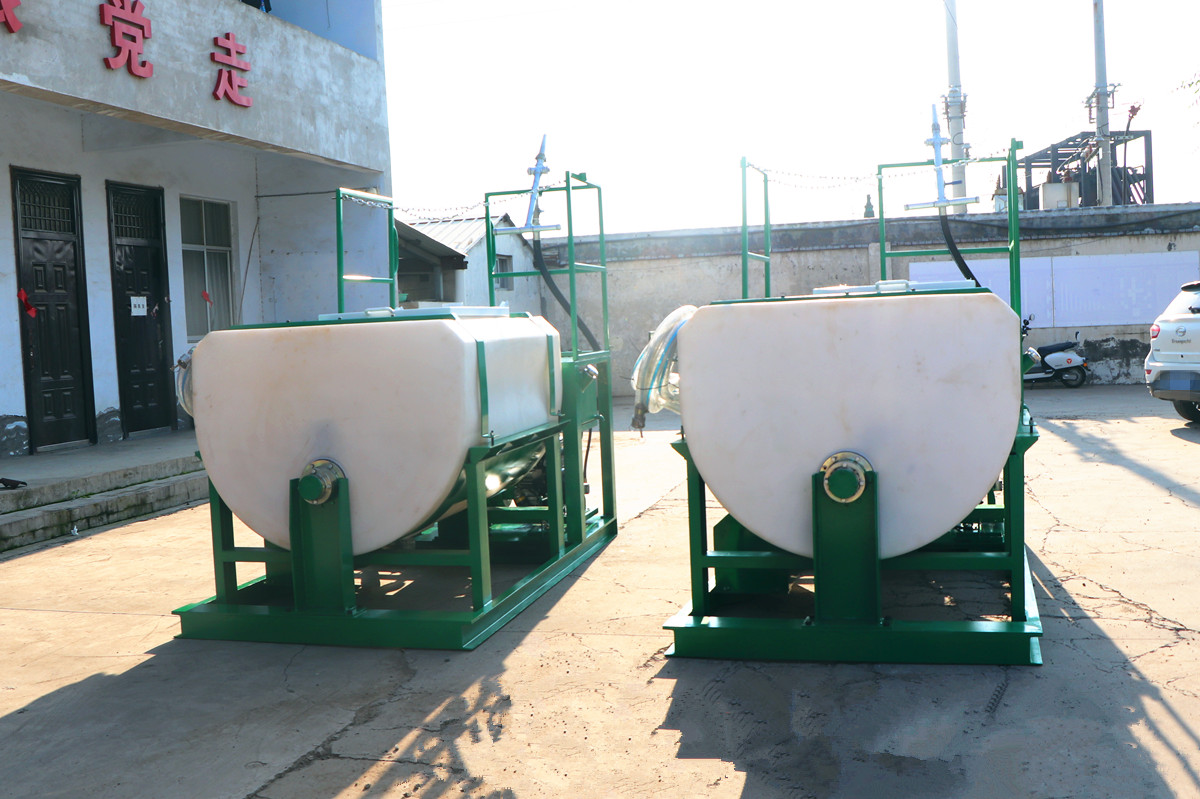 With more than 20 years of experience, Gaode Equipment has grown into China's leading hydroseeder equipment supplier and is also an excellent supplier in China that has obtained ISO 9001:2008, SGS and CE certificates for the above products. Our products have been exported to Colombia, Greece, Singapore, Malaysia, Philippines, Vietnam, Jordan, India, Pakistan, Qatar, Bahrain etc. countries. We are committed to developing new products to meet customer needs and have the ability to provide the necessary technology-required support and engineering experience.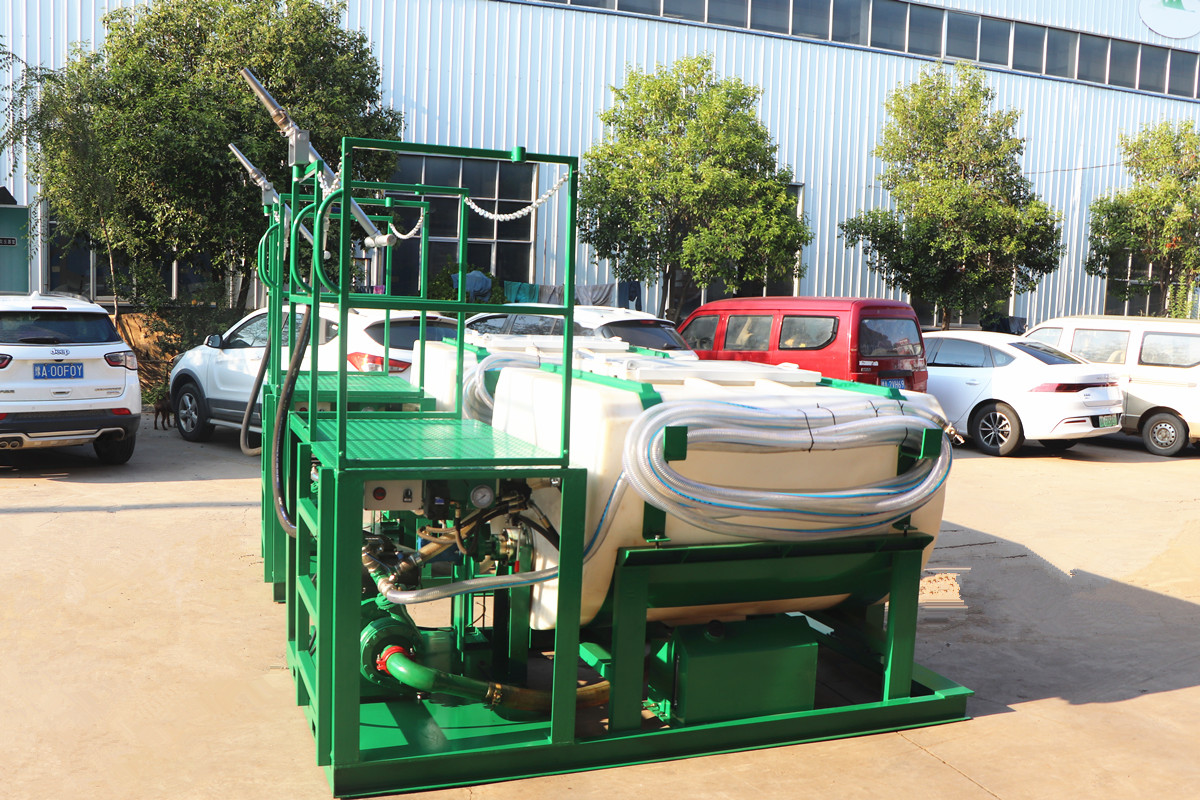 If you're interested in purchasing a 2000L hydroseeder with a polyethylene tank, please provide us with your specific requirements, and we will be happy to assist you further. We can provide additional details on features, customization options, pricing, and shipping to your location.