High shear colloidal mixer
High shear colloidal mixer is hot selling model and it can produce various types of grout, such as water, neat cement, fly ash, bentonite, microfine cement, and lime flour and etc. additives could be mixed in the 250 liters mixer machine, then the mixed slurry can be stored into a 700 liters agitator, thus the mixing work can continuously be done
Content
High-shear colloidal mixer is mainly used for wet vortex dispersion mixing of water, cement, fly ash, and other ultrafine powders. Using eddy current dispersion technology, it is mainly composed of cone containers, vortex pumps, water retaining plates, reversing valves, and so on.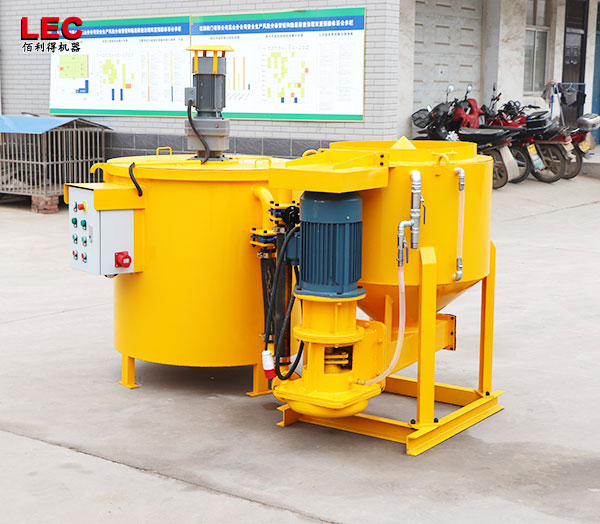 The vortex is a vortex-type water vortex, which is formed by the activity of the reverse flow. The object in the fluid, on the section perpendicular to the velocity, has a pressure difference caused by the fluid flow to form a vortex, also called a vortex. The main factor affecting the vortex is the induction velocity, which is divided into axial and circumferential directions, and the level of the induction velocity is the main factor affecting the pulping effect.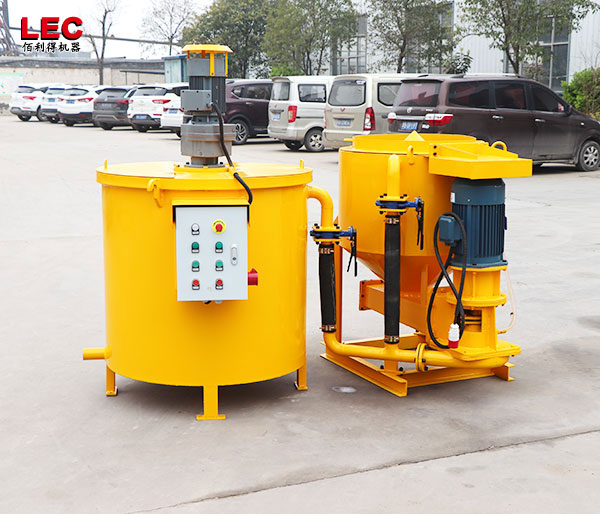 When the High shear colloidal mixer is running, the slurry is inhaled from the bottom of the pulping machine and sprayed out from the middle and upper part of the grout mixer. The water flow speed and water flow direction are changed through a certain angle of the water baffle, and a high-speed vortex is formed in the barrel to make the dry powder and water Fully mixed, this type of pulping machine has strong production continuity, and has obvious advantages in pulping efficiency and pulping effect.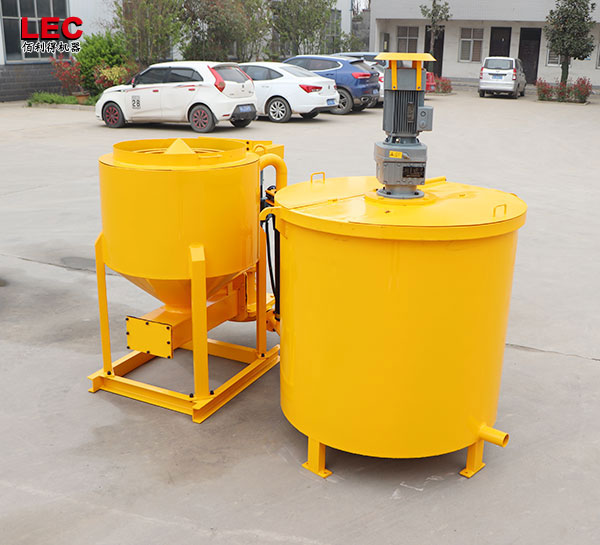 More Grout Mixer